In 2015, Ellen Pitts founded Harmony Realty. With a desire to act as a consultant rather than simply facilitating transactions, the Harmony brand means trust.
You can trust us to know the market and to remain familiar with best-practices as they evolve to meet the changing market. You can trust us to advise you with integrity and to always keep your best interests at heart, even if it doesn't benefit us in the short term. After all, your good opinion of us is worth more than any single transaction. It's our best long term investment.
Integrity

We treat others the way we would want to be treated. Your good opinion, and your willingness to recommend us to your friends and family, are more valuable to us than "closing the deal" as quickly as possible. We want you to have the right house for you at the right time for you.
Empathy

Putting ourselves in your shoes, imagining how the transaction must feel to you allows us to give you the guidance and support you need. All our clients feel supported in different ways. Some need data, some need compassion, some need more guidance, some want less. Understanding your needs, allows us to meet them. We strive to always understand.
Intelligent Consultation

But it isn't enough to consult with integrity and understanding. Most buyers and sellers are making the biggest financial transaction of their lives. They depend on their agent to know the market, to be knowledgable of their contracts and to understand the ramifications of the decisions made when entering into those contracts. They depend on their agent to be a master negotiator. Being a Realtor is more than driving around in a car opening doors for people to see homes. It's a skill and a craft. When we're not with clients, we hone these skills relentlessly by reading real estate trends, staying up to date on market statistics and practicing debating the contract.
See what they're saying.
Our happy customers have a lot to say about our products and services!
Moving to NC from Ireland was a big undertaking but thankfully we found Ellen though other peoples' testimonials on a Facebook page. We are so grateful that we chose her to represent us. She was always available to talk on the phone or answer emails. She kept us informed and she was always one step ahead of us. When we couldn't go to the house because we were thousands of miles away , she would go there on our behalf. Ellen was not pushy in any way but calm, well informed, excellent at communication. We cannot recommend her highly enough and would be happy to talk to anyone who was considering using her services.
Dee & Damien
Ellen was absolutely fantastic! She is so knowledgeable about the area (and surrounding areas). She's prompt and professional. If you have a question, don't expect her to just breeze over it with a yes or no answer. She will give you details, statistics and anything else you could possibly need. So glad to have found such a wonderful agent. We loved working with Ellen!
Luke & Sarah

We just don't know how so say thank you for our new home. We want to thank you for getting us to intimately know what goes into buying a historic home. We thank you for all the experts that will partake in the completing of the renovations. Last, when we had a few tough days, you fought for us. Anyone who needs a Realtor, Ellen has been the best in our decades of home buying. We especially wanted to share this with out of state buyers. Again, In our book, Ellen is the best. Thank-you from the bottom of our hearts for helping us find peace when we walk the land.
Mark & Laurie

Ellen, working as my buyers agent, knew exactly what I was looking for and did not take me to see properties that she knew would not be of any interest to me. She was patient and always made herself available to me. When we found the right home, Ellen was able to get one of the lowest prices in the neighborhood for my home, $14,000 under the appraised value, even though we were negotiating through a multiple offer situation in a sellers market! In addition to all this she helped me and continues to help me with things that arise even after my closing. Not all agents would be that helpful once the deal was done. Thank you, Ellen, for all your help!
Sharene
I originally sought out Ellen because of her wealth of knowledge about the area. She was responsive right away and helped us hit the ground running within days. She educated us about the real estate market here and each of the steps in the process of buying a house, since we were first time home buyers. I felt comfortable to send a quick text about a potential home or to ask a question at any time of day (within reason, of course) and Ellen always responded quickly. She always had a positive attitude and steered us in the right direction. She also kept our spirits up when we lost a bid or two in this tough market and gave us hope our house was out there, and it was! We closed a little over a week ago, thank you Ellen!
Todd & Erika
Ellen was wonderful! She understood what we were looking for even when we couldn't explain it to her. She always had an upbeat, positive attitude, and never grew tired of showing us listings, even though it took many months for us to find our home.
King & Pam
Happy Customers

We recently sold a house using Ellen as our listing agent. Having compared and used agents in the past, we found that Ellen was very thorough with details and very receptive to answering questions and being someone we could bounce ideas off of. She is an out of the box thinker who adds little techniques that will help drive people to the house. For me the important characteristics are integrity, attention to detail and communication and Ellen fit that mold. Thanks for all your help Ellen!!
—Darren & Carrie
Meet our amazing team.
We're a talented group of creative and accomplished individuals who bring unique perspectives to the task of helping you find home.
Ellen Pitts
Founder
919-725-1885
License # 285699
"When I'm not working, you'll probably find me in the kitchen. I love to cook! Especially if I grew the food myself or if it came from one of my farming friends. I spent 4 years on a small hobby farm in Granville County, growing nearly everything our family ate.
"That experience was transformational for me. Although family circumstances forced us to move back to the city, I hold the memories close and live vicariously through my clients, some of whom have realized their farming and urban farming dreams.
"I'm married to my best friend, Timothy, and we have lived in the Triangle with our four kids (and now two grandchildren) since 2000."
Timothy Pitts
all things creative
919-725-1884
License # 319638
Timothy joined Ellen full time at Harmony Realty in 2020 after a 20 year career in education.  Prior to entering brokerage full-time, he was Harmony's videographer, photographer, graphic designer, consultant, and stager. If it has to look good, he's your guy.  
Once he came on board full-time he took over the video editing responsibilities as well! He crawls into crawlspaces for us with his camera, so you don't have to!
Whether Timothy is showing you a home or consulting with you about the sale of your home, you can expect a knowledgeable and polite honesty.  His clients get his soft-spoken teacher persona, but the former Marine inside him will dutifully protect your interests.
Liam O'Leary
Lead Agent
585-690-7777
License # 320380
Liam grew up in Rochester, NY.  After finishing his business and communications degree he began a career in IT.  But, he soon discovered a passion for real estate.  Liam LOVES real estate!  Whether you are an investor, a first-time buyer, moving up, or downsizing, Liam's creativity and incredible work ethic will serve you well.  He is also one of the friendliest people you will ever meet. 
Read client testimonials for Liam.
He earns the trust of his clients, not just from his knowledge of the market and his negotiating skills, but through his passionate defense of his clients' interests.  He knows that a home purchase is an enormous decision and the highest compliment you can pay him is entrusting him to help you find your next home. 
When he is not working for you, Liam loves boating, playing or watching hockey, hiking, reading, and spending time with his fiancé, Taylor (and Bailey – their black lab).
Emily Harnish
Agent & Client Support
License # 304710
Originally from Atlanta, Emily moved to North Carolina in 2002 for college and has never looked back.  A lover of the outdoors, she enjoys hiking, camping, gardening, and spending time with husband, Kevin, and her two sons (and their rescue pup Ernie)! 
Prior to her real estate career, she studied Psychology and Business and worked as an executive assistant to three Associate Vice Chancellors at UNC Chapel Hill.  She loves the client-centered nature of real estate and works diligently to ensure that you get to experience that feeling of peace that comes from living  in a place that is uniquely yours. 
Her attention to detail is legendary.  Her kindness is remarkable!  You will feel like you are working with your best friend when you work with Emily.
You?
Future Marketing Associate
We are always looking for skillsets to complement our incredible marketing team! Are you an incredible photographer? A storyteller who loves social media? Do you shoot or edit video? Do you love connecting with an audience? If you have any of these skills – or others I haven't mentioned, please reach out to us to inquire about our current needs. We may have a great slot for someone exactly like YOU!!
You?
Future Lead Buyer's Agent
Our lead agents are the clients' first experience with the Harmony Brand in action. The clients have gotten to know us and trust us through our honest and informative content. And now they are ready to buy a home. And they need our help.
Are you intelligent, honest, and have a very high level of integrity? Do you always treat people the way you would want to be treated? And are you emotionally steady and able to guide clients through emotionally turbulent decisions, without getting overwhelmed? Are you curious, always digging deeper to discover those things that might impact the client's sale or purchase? Are you analytical and enjoy understanding the market dynamics so you can advise clients well in their home purchases? If the answer to these questions is yes, we want to talk to you!!
How do I schedule a consultation?
You can visit our contact page and choose either a phone consultation or video consultation to get the process started.
---
What are the next steps?
Your agent will explain to you how real estate works in North Carolina. We'll explain the contracts, how inspections work, typical timelines, as well as give you an estimate of what it is likely to cost you to buy or sell.
What happens in the Initial Consultation?
During our first conversation, our goal is to understand your basic needs and desires so we can help you reach them. Once we understand that, we help you formulate a plan to move forward.
---
What happens if I'm currently out of state?
Many of our clients begin the process before they even visit North Carolina. We create a custom tour for your first visit day to help you get to know the area quickly. Our clients love this because it really helps them discover what areas they want to prioritize in their home search.
"I grew up surrounded by the real estate business. In my immediate family I have a mortgage underwriter, loan officer, real estate attorney, engineer and Realtor. It's really important to me that my clients feel valued, safe and supported. My goal is to help you achieve your goals in your time-frame, without pressure. Just great service!

I'm a number cruncher at heart and I really love analyzing financial trends. I will always give you my honest opinion about what the market is doing and how it will affect your purchase or sale."
– Ellen Pitts
Ellen was recognized as one of the top real estate bloggers in the country by Blogging.com. Don't miss our fantastic Triangle area blog!
4
Remarkable Agents

80+
Clients last year
1+ Million
YouTube Views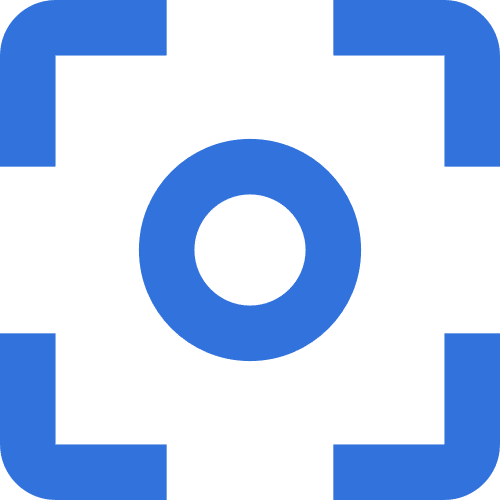 8
Years Running